Your business operates in a global setting, so why should your vulnerability scans be limited to running from London or Frankfurt? Previously, scans were run solely from these locations, regardless of where your infrastructure was based. This meant longer scan times, but also created complications for customers who are only allowed connections in certain geographies. For example, if you are only allowed connections in the US, but you started a scan from Frankfurt or London, you're going to see a closed service, or just an error.
With our latest update to the Intruder platform, you can now choose to run all your scans from the region of your choice. By scanning from within the country, or region, we're more likely to be able to connect, the scanner will be able to enumerate more of the services, and we'll be able to give more comprehensive results!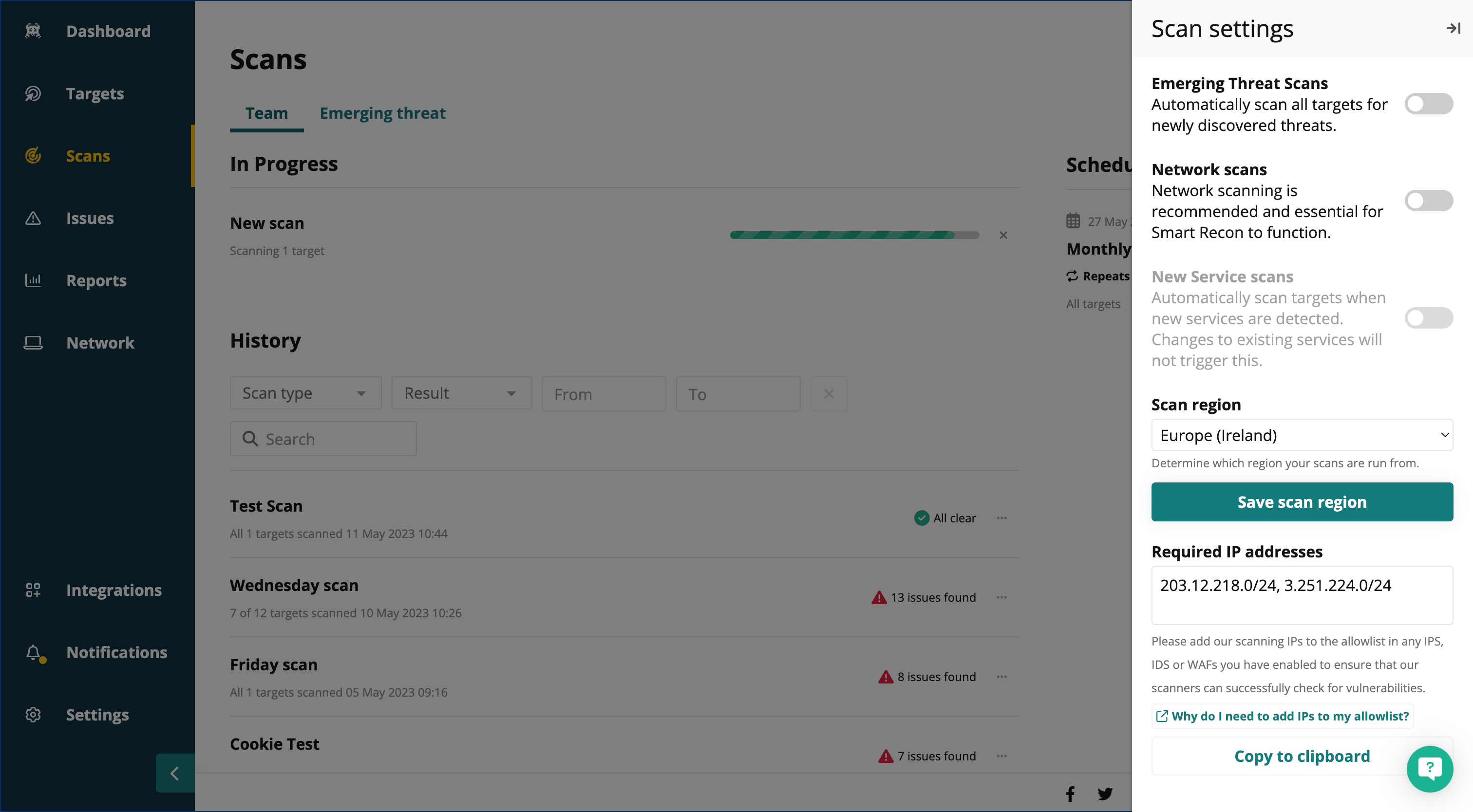 If you would like to book some time to discuss this with a member of the Product team, you can do so
here
. We look forward to hearing your feedback!